OMsignal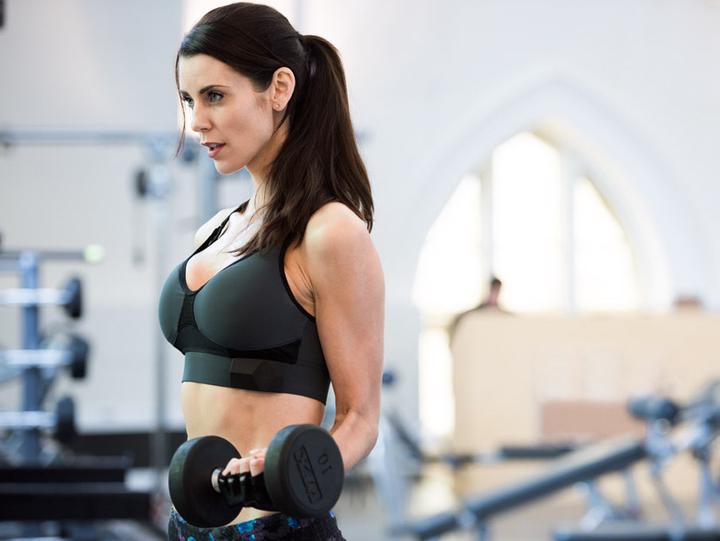 The smart sports bra for mindful running
The OMbra has sensors connected to an app that monitors your heart rate, breathing rhythm, pace, and fatigue level. The actual sensors are embedded in the fabric of the bra itself, where they'll collect data on your heart rate and breathing and send it to the box, which connects to your phone (and therefore the app) via Bluetooth. After the introduction during CES 2016 it entered the market for a sales price of $169.
OMbra introduction
First and foremost, it is an athletic bra
This OMbra comprises all the standard features of a sports bra including stretchable fabric, mesh panels in high sweat areas, adjustable straps, removable padding, a hook, and eye clasp and a racer-back design. The material allows the bra to re-shape itself around the wearer's body as they exercise, and is designed to reduce stress on the back and shoulders.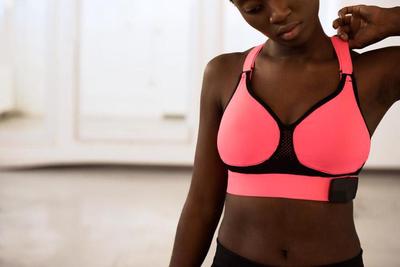 OMsignal
OMsignal Smart Clothing is a Canadian company that manufactures bio-sensing attire that connects to smartphones in real-time. The company works at the intersection of wearable technology, fashion markets, and well-being to change how people stay fit and healthy. This is all being driven by a multidisciplinary team of experts in the fields of software engineering, bio-signal engineering, fashion design, smart textile, neuroscience, medicine, and mobile product development.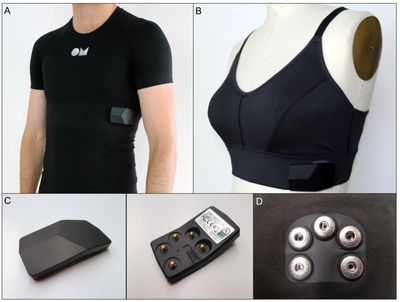 Contribution
As Senior Smart Textile Product Designer I contributed to various activities throughout the product development of OMbra. For example finding solutions for manufacturing in pre-production, developing testing tools for diagnosing sensor issues and creating tech-packs for production by our textile manufacturing partner. Besides that, I also lead to the development of a new product resulting in a series of proof of concept prototypes.