Bambi Belt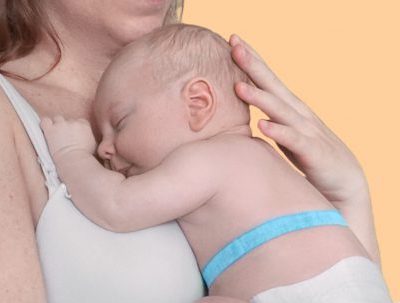 Making baby lives happier from day one
Premature babies are vulnerable, so you have to keep them warm and monitor their vital signs. Today, the babies have to be in an incubator, covered with all kinds of wires and patches. The patches give a lot of skin damage when they're removed, and also a lot of pain and stress for the baby. So that's why startup Bambi Medical designed the skin friendly Bambi Belt Solution.
Bambi Belt Introduction
Reducing pain and stress in babies and improve the parent-child bonding
Bambi Belt is a skin-friendly, wireless neonatal vital sign monitoring system. It accomplishes the same functions as wired adhesive electrode systems currently implemented in NICUs. A disposable belt functions by being wrapped around baby's chest. Sensors integrated inside Bambi Belt measure critical data in a nonintrusive way, while Bambi Bridge sends the captured data to Bambi Monitor. The solution works either stand-alone or in combination with existing patient monitors within the hospital infrastructure. As a result, non-sticky texture of the belt eliminates pain and stress of babies. While its wireless features allow parents to take baby out of the incubator and perform Kangaroo Mother Care.

Bambi-Belt prototype
During my involvement as interim-CTO we have developed a prototype of the Bambi Belt, which was instrumental in raising funds during the initial funding round. We have measured a clear and consistent signal from multiple babies over a significant period of time and received very positive feedback both from parents and nurses. Parents find the Bambi Belt makes it easier to hold their baby while in the incubator and nurses like the fact that they don't need to hurt the child when applying the belt.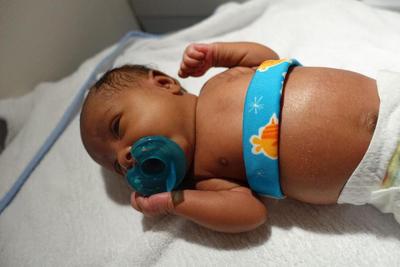 Details
Company: Bambi-Medical
Partners: Holst Centre, Demcon, Eindhoven University of Technology
Materials: Stretchable printed electronics, conductive yarn, non-woven textiles
My role in collaboration: As interim-CTO my role was to lead the product-development of the proof of concept prototype of Bambi-Belt. This included the following activities: determining technical product requirements, creating a development roadmap together with partners, sourcing materials, hands-on prototyping activities in lab, writing patent application in collaboration with patent attorney.